Truck Driving Job Placement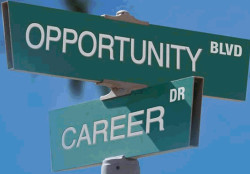 If you're looking for truck driving jobs in Manassas or other parts of Northern Virginia, the good news is that trucking companies are now hiring. However, the hard part of landing great CDL A jobs is knowing where to apply, knowing how to apply, and having the right qualifications to get your foot in the door. At AAA CDL School, we can help you overcome all these challenges and secure an amazing new job in the trucking industry! Our goal is to help people just like you get the skills, the training, and the job offers they need to prepare for careers in truck driving. If you want to learn more about careers in truck driving and how we can help you achieve your goals, call or e-mail AAA CDL School today.
At AAA CDL School, we have knowledgeable, professional truck driving instructors on staff and solid relationships with truck driving companies looking to hire qualified graduates. Our experience and connections in the trucking industry mean that we can quickly get you qualified for an assortment of great local or long-distance truck driving jobs and help you get an offer from the companies we work with. When you turn to us for truck driving classes, you can expect the following process:
When you enroll in our truck driving classes, we'll sit down with you and discuss your needs, including the type of career you'd like to pursue and what your best options are.

During orientation, the trucking companies we work with that are looking for trained drivers will offer letters of intent to qualified job candidates. The letter will say that, based on your application and the completion of truck driver training school, you will receive a job.

We have a 98% job placement rate, so you can rest assured that you'll be connected with the right companies to get a top-quality job. When you sign on to work with AAA CDL School, you not only benefit from our high success rate at helping students find truck driving jobs, but you'll also benefit from our commitment to making everything as easy and stress-free as possible for you. Not only do we offer part-time, weekend classes for those who have to hold down a steady job during the week, but we'll also work with you to secure financial assistance from SkillSource Group or offer you financing options. Whether you're looking for CDL A jobs or CDL Class B jobs, the licensed, bonded, and insured team at AAA CDL School is here to help you succeed in training, passing the CDL driver's test, and in getting the best truck driving jobs available. Not only will we help you while you're learning, but we'll offer you career support after you've graduated until you're satisfied that you have gotten adequate job offers. 
If you're looking for an exciting new career with practically unlimited earning potential and professional independence, AAA CDL School is here to help. Get in touch with us today to find out more about our classes in Manassas and how we can assist you in finding the job of your dreams!