CDL Class B Training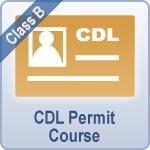 If you're worried about the lack of good job opportunities out there, you'll be amazed at what you can find when you earn a commercial driver's license. AAA CDL School offers CDL classes in the Manassas area, and we're ready to help you launch a new career. Whether your goal is to get a Class A or a CDL Class B license, we can provide you with the training and job placement help that will give your career the traction it needs. Get in touch with us right away to discuss your scheduling options for CDL B license training or our other offerings!
When you get your CDL Class B license, you're qualified to drive anything on the road, with the exception of tractor trailers. Plus, when you choose to pursue a CDL B Class license with us, we'll throw in a passenger endorsement for free, so that you're qualified to drive buses. If you're ready to pursue a CDL B training course, we're here to ensure that you don't encounter any obstacles. From helping you choose the right schedule to providing you with financing options, we're ready to do whatever is necessary to assist you in getting a CDL class B license. We can even put you in touch with SkillSource Group, a non-profit entity that can help you obtain financial assistance for CDL B training.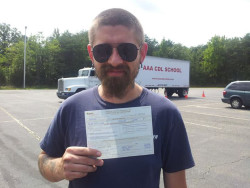 When you get your CDL certification through our training program, we not only prepare you to successfully take the truck driving test, but we also put you in contact with transportation companies looking to hire qualified drivers. Some 98% of the students who complete our CDL certification program get a truck driving job, so you know that your chances for success are extremely high when you choose our CDL training school in Manassas.
At AAA CDL School, we take great pride in offering our students high-quality education and training from qualified teachers. Our licensed, bonded, and insured team will help you master the skills you need to get your B class license and give you the one-on-one attention you need to pass the driving test and prepare for a rewarding job in the driving profession. Plus, when you sign up for CDL certification courses with us, we'll give you assistance you need to ensure that you pass the written portion of the test. 
Check out the Class B CDL training program at AAA CDL School today. We're ready to take your call and provide you with more information about our flexible class scheduling options, pricing, and potential job opportunities. Take the first step today and be well on your way to getting your CDL B class driver's license!